Our Animal Park Is Closed For The Remainder Of 2020
Welcome to grange farm Lowton
Our farm shop remains open 6 days a week and is full to the brim of all your fresh daily produce most of which is local so come on in and support your local business
Monday - Saturday 10:00AM -5:00PM
Wednesday CLOSED
Sunday 10:00AM - 4:00PM
THE ANIMAL PARK REMAINS CLOSED
A bit of the farms history
Grange farm Lowton is owned and ran by Andrew and leanne they have one member of staff that works two days a week and a close friend who comes to help them at the weekends and during any planned events they also have the occasional seasonal staff for the events. I know hard to believe isn't it they run things single handed many customers are shocked when we tell them this. Andrew and leanne are extremely hard working and dedicated to the business and love being so hands on and building up that relationship with each and everyone of there customers.
Andrew bought the farm in 1998 from the bents family a lot of Lowton people will know who the bents family are we here many memorable stories from our customers about them and it is a pleasure to listen to. When Andrew bought the farm in 1998 he operated a landscaping and tree surgeon business called holly house landscapes as well as processing seasoned hardwood logs and selling thousands of real Christmas trees and farming the land for grass forage for the horse industry.
In 2014 Andrew finally hung up his landscaping and tree surgeon boots to concentrate more on the farm side of things which he continues to do so today along with the log processing and selling thousands of real Christmas trees.
Grange farm has really flourished over the last 4 years going from strength to strength.
The farm has a lot planned for 2021.
PLEASE NOTE: WE DO NOT ALLOW DOGS ON THE FARM AS WE CAN NOT RISK ANY INFECTION PASSED ON TO OUR ANIMALS.
If you would like more information please phone the farm and speak to a member of staff.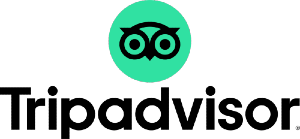 Click on the image above to check out our Tripadvisor!
How To Find Us & Get In Touch!
Address: Stone Cross Lane, Lowton, Warrington, WA31JU
Telephone: 01925290062
Mobile: 07585040503
Email Address: info@grangefarmlogs.co.uk
Follow us on Facebook