Welcome to Grange Farm Lowton
OPENING TIMES
Monday Closed
Tuesday 9:30AM to 4:00PM
Wednesday 9:30AM to 4:00PM
Thursday 9:30AM to 4:00PM
Friday 9:30AM to 4:00PM
Saturday 9:30AM to 4:00PM
Sunday10:00AM to 4:00PM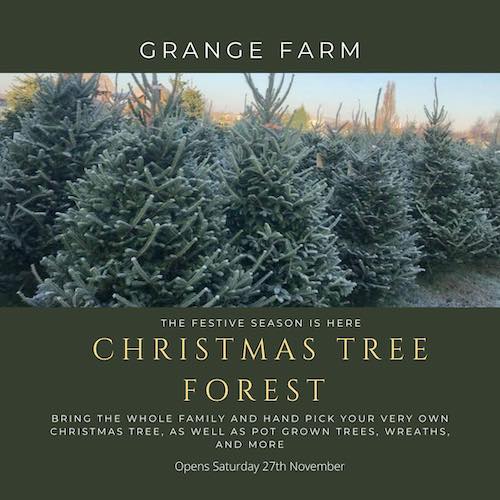 Christmas Trees are now available at the farm for you to handpick from our outside Christmas Tree forest right through to Christmas Eve.
Wreaths, Crem Pots and Christmas Gifts also available.
My 2.5 year old son loves it here. There are mini tractors and skittle bugs both of which he lives. The indoor animal section is fab. The staff are so friendly. We even got to bottle feed a baby deer today.

Sue Kelly Saturday, September 7, 2019
a great day today our daughter who has special needs loved the all the animals and staff were great too definately be coming again

Steven Wildsmith Saturday, September 7, 2019
Today we celebrated our sons 3rd birthday at the farm and invited 23 children. Both Debbie and Daisy were lovely and so helpful, but Walt was the guy who made the party special- hes so good with the kids and thoughtful the kids just loved it! Id definitely recommend not only parties but the farm is definitely worth a visit!

Jackie Andrews Saturday, September 28, 2019
had the kids birthday party there today staff was brillant couldnt do enough great faciltues and adapated very well in bad weather conditions would recommend anyone to have a party there all animals are very well looked after aswell thank you grange farm

Sean Wilkison Saturday, September 28, 2019
Brilliant venue for a kids party. Feeding and petting animals such as bunny rabbits, alpacas, goats, baby ducks and donkeys. Great service, very friendly and excellent value for money. Highly recommended.

Lisa Elvin Sunday, September 8, 2019
Get In Touch!
Address: Stone Cross Lane, Lowton, Warrington, WA31JU
Telephone: 01925290062
Mobile: 07585040503
Email Address: info@grangefarmlogs.co.uk
How To Find Us