Our Animal Park Opens April 2020
Welcome to Grange Farm Lowton
Since the coronavirus outbreak we have now decided to reduce our opening times.
we will now only be open mon - sat 9:00 till 3:00 closed Wednesday and sun 10:00 till 3:00.
Thank you for your support everyone please take care .
Here at grange farm Lowton we have lots to other to the general public weather it be seasoned logs, coal, hay, haylage, straw , fine dining or even something fun for the whole family to enjoy.
PLEASE NOTE:

WE DO NOT ALLOW DOGS ON THE FARM
LOGS & COAL - Here at grange farm we have been producing and selling well seasoned logs for over 18 years. We distribute these logs either loose on the back of a tipper truck or by the builders bag.
We also sell our logs in single nets to make it that much easier to either pick up from the farm or easier for you to store at home as most people don't have the space or a log store. Please take the time to browse through our online log store.

Should you require delivery please note we only deliver if the order is £100 or more and we charge £1.00 a mile after the first five miles.

Our Wood Yard opening times are:

New temp opening times Mon - Sat 9:00am - 3:00pm
Wednesday CLOSED
Sun 10am-3:00pm
HAY, HAYLAGE, STRAW - All of this is produced by ourselves from our own land which is completely free of any weeds and is a mixture of Timothy, rye, fescue and meadow grasses and is of a very high quality. All of these products can either be purchased from the yard of via the website. Please visit our Hay page.
Should you require delivery please note we do not deliver 1 large bale on its own we deliver a minimum of 2 large round bales within a 5 mile radius and charge £1.00 a mile after 5 miles we deliver a minimum of 6 large round bales of 10 miles or further again we change £1.00 a mile after 5 miles.
Should you want small conventional bales then it is a minimum of 14 bales within a 5 mile radius again if further we charge £1.00 a mile after 5 miles.

Our yard times to order or pick up these are:

New temp opening times Mon - Sat 9:00am - 3:00pm
Wednesday CLOSED
Sun 10:00am - 3:00pm
Delivery is unavailable for orders under £100
Fruit & Veg Sale

We will be open 9:00am - 3pm mon-sat sun 10-3pm Wednesday CLOSED
Come and enjoy doing a bit of stress free shopping for all your essentials with out the hassle of the supermarkets being over crowded.

We cannot stress enough for everyone visiting the shop that you MUST wear gloves and please if their is someone already in the shop wait behind the yellow line for them to finish to keep social distancing. Please do not attempt to enter any other parts of the farm as this makes life much harder for us as we will have to re disinfect the area.
If you would like to put an order in for pick and collect to make life that much easier to avoid social contact and to help the vunerable than please visit the farm shop section at the top of the page place your order and we will pick it and have it ready for you to collect between 9:30 and 1:30 pm.
Sorry we do not offer delivery on food items its pick up only.
Please also note that we do not take food orders to pick up on a WEDNESDAY due to being closed that day.
Thank you all for your continous support .

Fresh eggs
Milk
Butter
Cheese
Cabbages
Cauliflowers
Broccoli
Leeks
Red and white onions
Carrots
Swede
Celery
Apples
Oranges
Grapes
Pears
New potatoes
25kg Sacks of potatoes
5lb of potatoes
Tomatoes
Melons
Beetroot
Grapes
Mushrooms
Cucumber and more!

Tearoom
In April 2019 we converted our outdoor office space into a small cosy tearoom with a nice homely feel to it all of the food is home made and made freshly to order. All our cakes are baked fresh on the day and we serve illy coffee.
We are currently on with converting one of our big barns into a two story tearoom which will seat 120 people in at any one time we plan to open this in summer 2020.
Please click here to view the pictures in our gallery.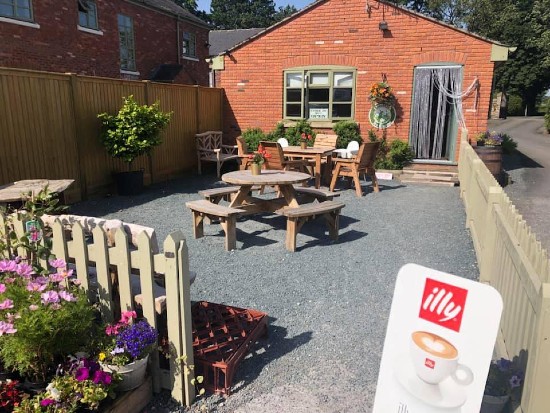 Animal Park
In April 2019 we converted our back barn into a indoor animal park along with fencing some outdoor paddocks to the back of the barn. We did this so that members of the public e.g. families, schools and care residents could come to the farm and enjoy a hands on experience with the animals feeding, holding, brushing, stroking and even bottle feed the animals (bottle feeding is seasonal).
We also created an indoor play barn and an outdoor play area so that children could also let off a bit of steam and play whilst here at the farm. We also run seasonal events and topics at the farm so that children can learn whilst here.
We run a tractor ride in the summer (weather permitted) children can see and learn about the things we grow here. We open up one of our fields also in the summer as a maize maze so there is always something extra to do whilst being here.
We run children's birthday parties here to from April - September please read through our party packages.
The animal park is open April - September then it closes for the winter so the animals can get a well deserved rest.
Click HERE to view our Gallery.
Animal Park opening times are:
Mon - Sun
Wednesday CLOSED
Seasonal Events
Pumpkins
October is always the busiest time of the year for us at the farm we open up to the public to come and pick there own pumpkins out of our pumpkin fields.
Each year towards the end of may we hand plant thousands of pumpkin plants may 2019 we planted 10,000 plants and looked after all the plants on a daily basis ready for the the public to come and pick in october.
Throughout October we hold Halloween events to keep families and children entertained whilst here each year we do something different. We change the maize maze round to become a child friendly spooky maize maze.
We also convert our barn into a carving area so that you can carve your pumpkins here and leave the mess with us all you need to do is purchase the carving kit from us to participate.
Please click HERE to view our gallery. Any events around October will be posted in the events section at least a month before hand.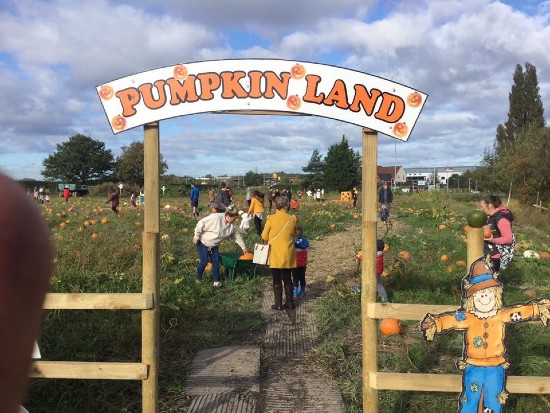 Christmas Event
Each year we sell thousands of real Christmas trees as well as potted trees, mistletoe,holly, holly wreaths, Christmas pots and much more. Our Christmas trees are all on display in our Christmas tree forest so that you can walk through them and hand pick your very own.
We offer local delivery all we ask is for a small donation and we deliver the trees after the farm closes at 5:30pm.
We also have a Santa's grotto each year at the farm this is a ticket event so you will need to look out for it in the events section. Each year we do something different so that our customers come back and enjoy yet again another year with us.
Please Click HERE to visit our gallery.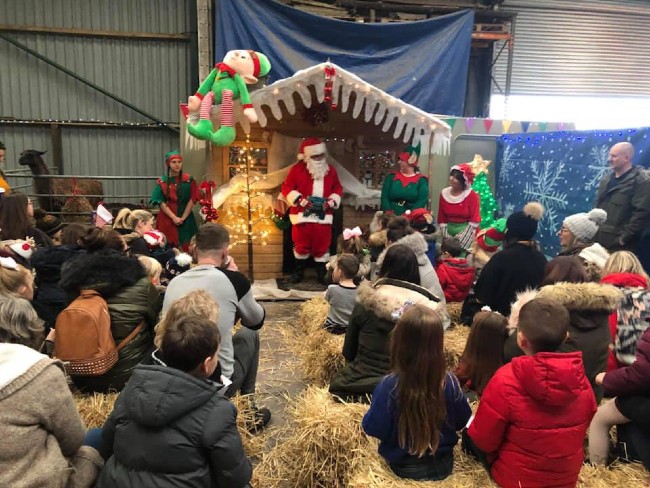 Birthday Packages
Our birthday packages are: £15.00 per head and are a minimum of 10 children.
Our animal party package times can be arranged on a sat or sun and at the times of 11am till 1.15pm or 1:30 till 3.45
Party food is included all you need to provide is the birthday cake, party bags and decorations.
The recommended age is form 2 years up to 7 years but 10 years is more than acceptable. Upon booking the party we require a deposit of £50 to secure the booking and pay the rest on the day of the party.
Free entry is granted to just one adult accompanying their own child any extra child or adult are more than welcome to sit and wait in the tearoom or pay the standard admission into the farm.
On arrival the party host will greet you and go through the party routine with you please note we do have to run the party on time to cater and set up for the next party if any on the day any child running late will just have to join in along the way.
We run a tractor ride this is included in the price of the party but please note can only be run providing the weather is ok and not rained to much.
If you would like more information please phone the farm and speak to a member of staff.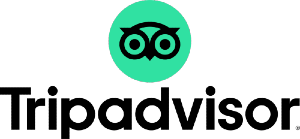 Click on the image above to check out our Tripadvisor!
How To Find Us & Get In Touch!
Address: Stone Cross Lane, Lowton, Warrington, WA31JU
Telephone: 01925290062
Mobile: 07585040503
Email Address: info@grangefarmlogs.co.uk
Follow us on Facebook