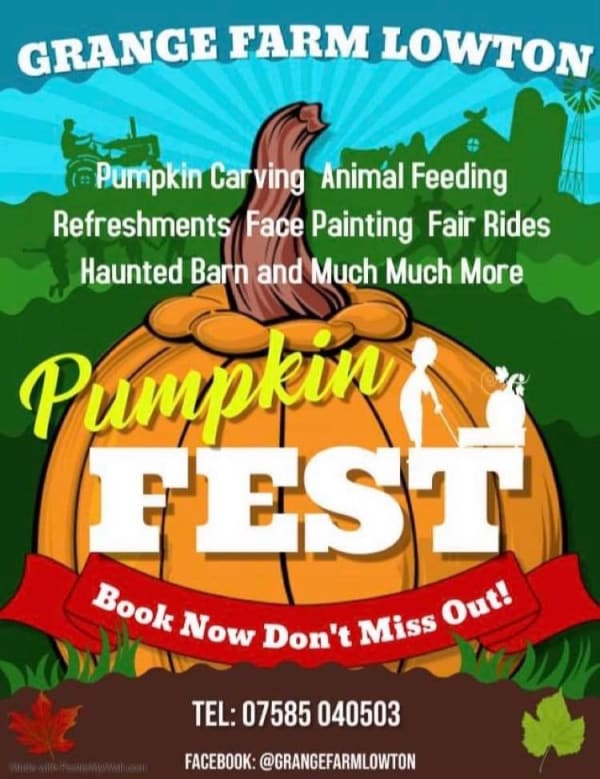 Pumpkin Fest
Pumpkin Picking, Carving and Fun Fair rides all start from the 16th of October.
Time Slots:
9:00am till 10:30am

12:00pm till 1:30pm

2:00pm till 3:30pm

3:00pm till 4:30pm
You MUST arrive at the start of your chosen time slot. You will not be permitted entry into the event at any other time.
PLEASE NOTE: YOU ARE ONLY REQUIRED TO PURCHASE ONE TICKET FOR THE ENTIRE FAMILY.
1 TICKET = THE ADMISSION OF 1 FAMILY OF A MAXIMUM OF 5 PEOPLE
Venue Address: Grange Farm Lowton, Stone Cross Lane, Lowton, Warrington, WA31JU